Oh man, I almost fried all of my hair off today.
I bought a box of bleach, and a box of dye to color my hair since I can't afford to get it done anymore. Of course I only skimmed the directions because I'm A.D.D like that.
I put the whole bottle of bleach on my head and then reread the instructions only to find out I wasn't supposed to put it on my roots yet. Oh boy.
So into the shower I went (I had the bleach on for about 5 minutes) and 14 dollars of bleach went down the drain. Awesome.
I actually was scared thinking my roots were going to be bleached and my ends would be fire orange like all the horror stories something like this: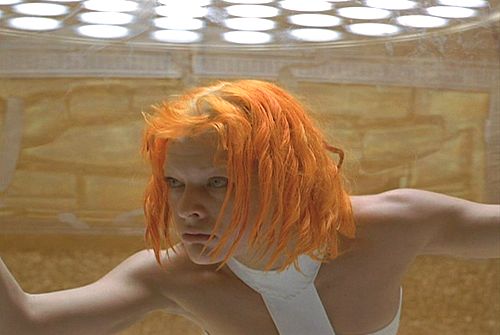 My hair is lighter than it was, but not in an offensively orange way :) Now I just have to go buy some VO5 deep conditioning treatments and cut off the dried ends.
Eventually I would like to get to something like this:
I am thinking about signing up for a 5k on May 12th!! It's for a good cause and a good friend of mine from work supports it..it's called
StrainfortheBrain
and it will be my first 5k ever! I'm nervous!
6 days left of work! I can't WAIT!